The Tarn Moor Estate is managed by trustees.
Skipton Town Council acts as the 'Custodian Trustee' for the land. This means that it holds the title deeds to the land in trust for the charity.  In practice, the council has no control over the day-to-day management of the estate.
This is undertaken by a group of seven managing trustees, two nominated by Skipton Town Council, and five co-opted trustees, who serve in their own right.
The Trustees can be contacted by emailing the clerk: tarnmoorclerk@gmail.com
For a listing of the current Trustees, please go to the Charity Commission website:
http://apps.charitycommission.gov.uk/Showcharity/RegisterOfCharities/ContactAndTrustees.aspx?RegisteredCharityNumber=1078472&SubsidiaryNumber=0
The current Trustees are: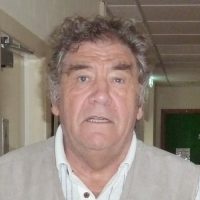 Mr P Whitaker (Chairman)
Paul has been a local councillor for 27 years.  He first stood for Skipton Town Council in 1987 and has represented Skipton North Ward on the Town Council ever since. Over those years he has also been a Craven District Councillor.
Paul has also served on  many outside bodies:- he is currently a Governor for Otley Street  Nursery, and Trustee of the Town Hall Museum Building Trust, as well as the Tarn Moor Trust. He represents  Skipton Town Council  on  the Yorkshire Local Councils Association (chairing the Craven Branch). As a Tarn Moor Trustee, Paul would like to see the Tarn reinstated. It seemingly was drained in the late 1600 century and now fills only after heavy rain.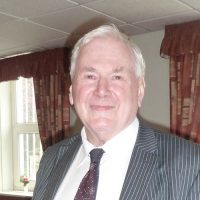 Robert Heseltine (Vice-Chairman)
Robert was born at Bolton Abbey and educated at Ermysteds Grammar School. His working life has centred around Dales farming at the family farm at Bolton Abbey, retail, commerce, provision of care services for the elderly, interests in the hotel sector, and environmental consultancy. Pastimes include drystone walling, mountain walking, the environment, voluntary and charity work and of course the occasional pint of Guinness. He is a lifelong supporter of Burnley Football Club, and has a reputation as an internationally-renowned mole catcher.
In public life his services include nearly forty years as a member of both North Yorkshire County Council, Craven District Council, and Skipton Town Council.  Robert is also a member of the Yorkshire Dales National Park Authority and a governor of the Airedale NHS Foundation Trust.
Nationally, he serves or has served on various policy and strategy committees including the Rural Needs Panel of the Association of District Councils and the Finance Group of the Association of County Councils. He has an abiding passion and concern for environmental, social, cultural and economic regeneration.
Robert is currently involved as a lead member on Economic Development and Rural Services, Planning and Regulatory functions. He is Vice Chairman of the National Rural Services Executive of the Local Government Association.
Ms K McIntyre (Appointed 2020)
Karen MacIntyre's information will be posted here shortly.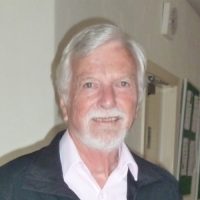 Mr B Rawson
Barry is a retired architect and member of Skipton Civic Society.
Trustees added 2018-2019
Ms A Moppett 
Details to be posted here shortly